ETC 2.8.3.11 software download:
http://www.etcconnect.com
This version I fixed some bug, please try this new version.
First run ETC, must setup Artnet to Default in ETC, please see this jpg file and readme: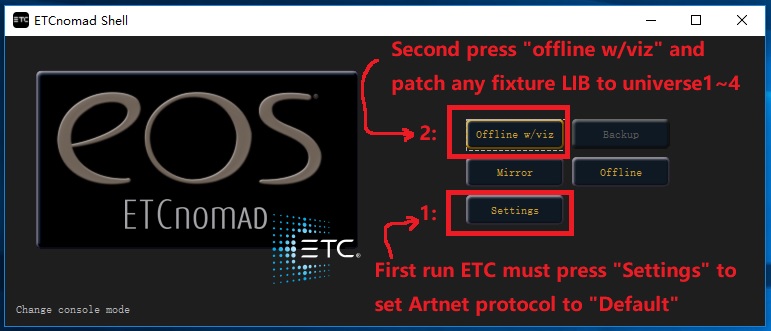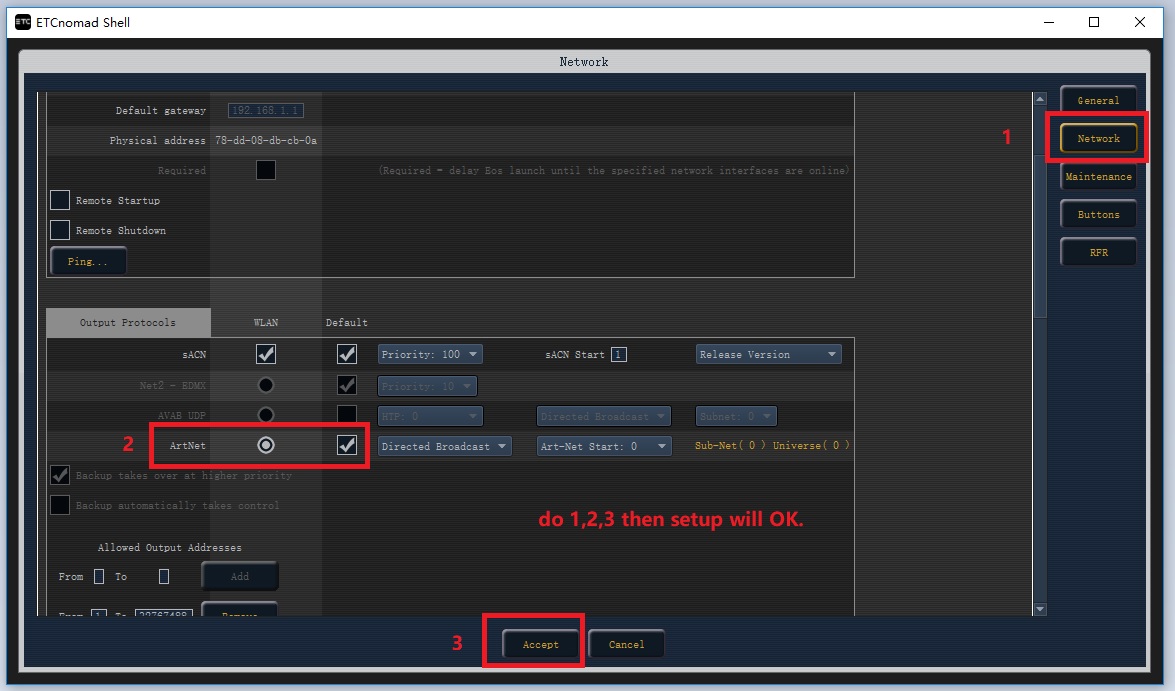 please note:
if your PC not link any router or LAN, ETC will show a warning, must install a "Microsoft Loopback Adapter" virtual network adapter.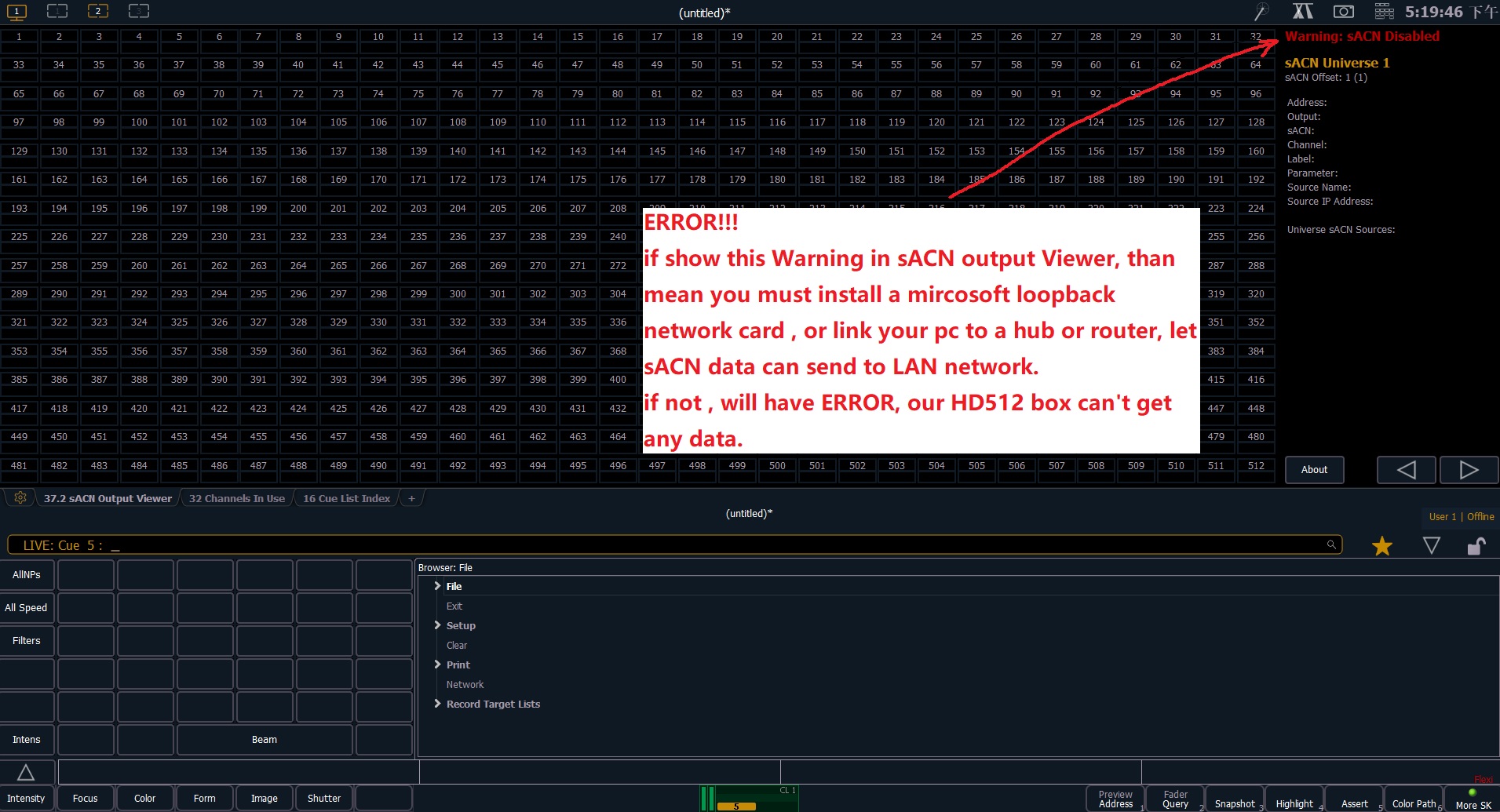 How To:
First set ETC Artnet to Default, If sACN Output Viewer have any warning, Please be sure:
Does your PC install Microsoft Loopback Adapter or PC link to LAN Hub or PC Link Router or ETC Software Patch for any fixture LIB to the universe?
Please select "offline w/viz" button and run this plugin software, if setup OK, then can
used ETC and HD512 box contorl your lighting.
This plugin can support eos and element console mode, but don't select "offline" button,
please select "offline w/viz" button.
Please Note:
If do ETC->Clear->Reset System / Clear Show, must rerun ForETC plugin again.
How to install Microsoft Loopback Adapter in Win10:
1: Open cortana Enter "hdwwiz" in the search results, right-click the program, use the "run as administrator" mode to start.
2: According to the operating system wizard, select "Install the hardware I manually selected from the list (Advanced)".
3: In the hardware list, select "Network Adapter".
4: Select "Microsoft" vendor, and in the right list of network adapters, select "Microsoft KM-TEST Loopback Adapter", then can install it.
if you find plugin have any bug, please email to me, thks, I'll fixed it.
Please visit [UPDATE SERVICE] to download new plugin.